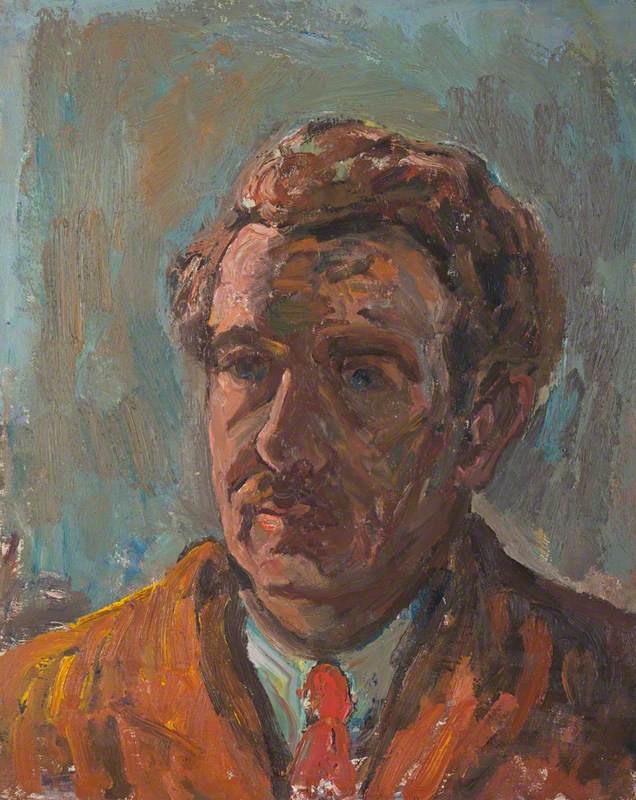 © by permission of the artist's family. Photo credit: National Galleries of Scotland
Scottish painter, grandson of William McTaggart (1835–1910), who had been the leading Scottish landscape painter of his period. He studied at Edinburgh College of Art, 1918–21, and in the 1920s regularly visited the south of France for the sake of his health. His work—mainly landscapes and still-lifes—was much influenced by his grandfather's free and fervent brushwork and also by French painters, particularly *Rouault, an exhibition of whose work MacTaggart saw in Paris in 1952.
Read more
From Rouault he took in particular the use of soft black outlines around richly glowing colours. MacTaggart taught at the Edinburgh College of Art, 1933–58, and was president of the Royal Scottish Academy, 1959–64. He was knighted in 1962 and made a chevalier of the Legion of Honour in 1968.
Text source: A Dictionary of Modern and Contemporary Art (Oxford University Press)