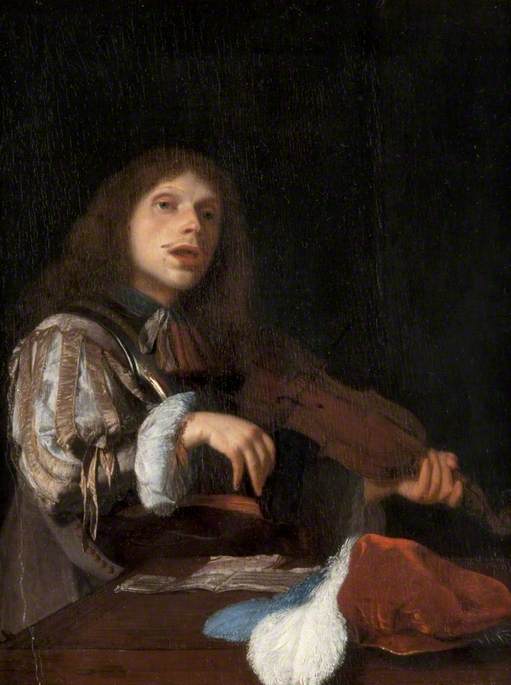 Photo credit: Glasgow Museums
(bapt. Rotterdam, ?1 Feb. 1634; bur. Amsterdam, 1 May 1682). Dutch genre painter. He worked mainly in Rotterdam, but he is said to have been a pupil of Berchem in Haarlem, and from 1674 he lived in Amsterdam. Apart from a few portraits and some early hunting-party and 'merry-company' scenes, his paintings are almost all elegant upper-class interiors, in which he showed off a skill in painting silks and satins to rival that of Terborch.
Read more
His figures are extremely refined, but there is often a sexual element in his paintings—a couple eating oysters (believed to be an aphrodisiac) was a favourite subject.
Text source: The Oxford Dictionary of Art and Artists (Oxford University Press)