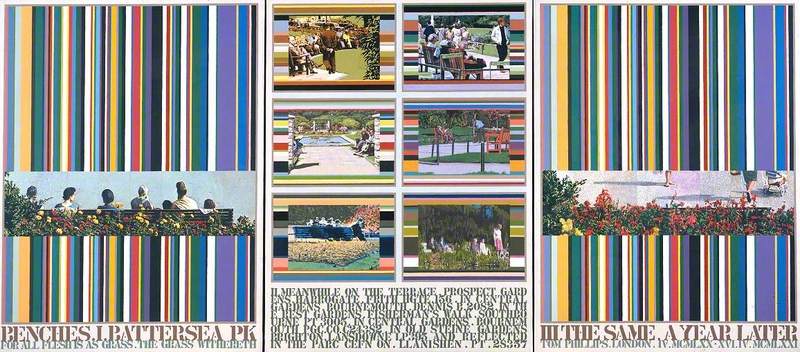 © Tom Phillips. All rights reserved, DACS 2021. Photo credit: Tate
(b London, 24 May 1937). British painter, graphic artist, musician, and writer. Phillips's work resists classification and has been much concerned with the fusion of words and images. In 1966 he began using texts from a Victorian novel (A Human Document by W. H. Mallock, 1892) and has produced various suites and other prints based on it under the collective title A Humument. A by-product of this is his opera Irma (first produced 1973, recorded 1980).
Read more
Another ambitious project is his edition of Dante's Inferno (published 1983), with illustrations in various techniques accompanying his own translation. His other writings include the book Music in Art (1997). He was Slade professor at Oxford, 2005–6.
Text source: The Oxford Dictionary of Art and Artists (Oxford University Press)