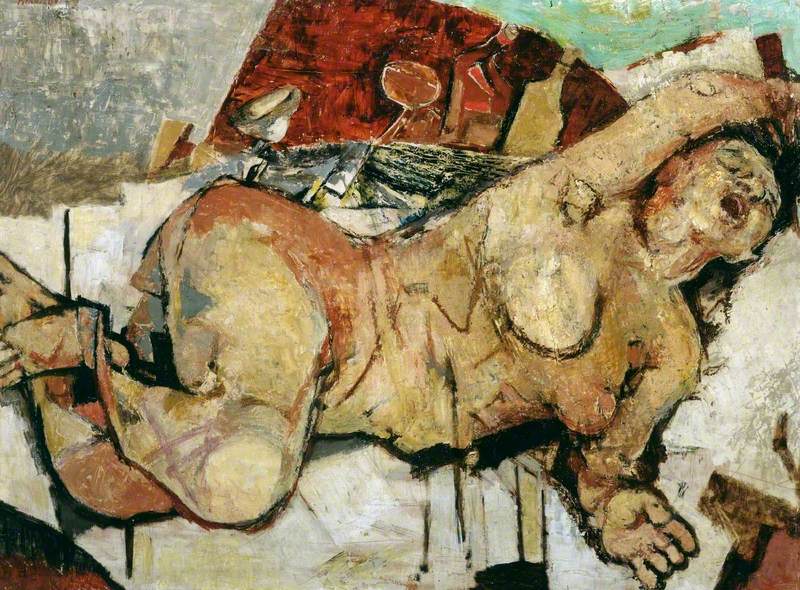 © DACS 2021. Photo credit: Tate
Italian painter, born in Rome, the son of the playwright Luigi Pirandello. Advised by his father to express himself in other ways than literature, he initially studied sculpture but in 1920 turned to painting. In 1927 he moved to Paris, where he was for a time influenced by *Cézanne and *Cubism. He returned to Rome in 1931. In the following years he made the paintings for which he is best remembered, mysterious interiors in dominantly earthy colours.
Read more
These are superficially naturalistic but on exploration reveal strange haunting discrepancies in viewpoint and sudden abridgement of figures and objects. Female figures in various states of undress appear pressed close to the picture plane. In Interior in the Morning (1931, Pompidou Centre, Paris) a woman is fragmented by her own reflection, another is inexplicably cut off at the waist, while a picture of a mother and child, torn from a newspaper, looms unnaturally large. Although Pirandello had a certain success during the years of the Fascist regime, his vision is far from the heroic classicism of its official art.
Text source: A Dictionary of Modern and Contemporary Art (Oxford University Press)