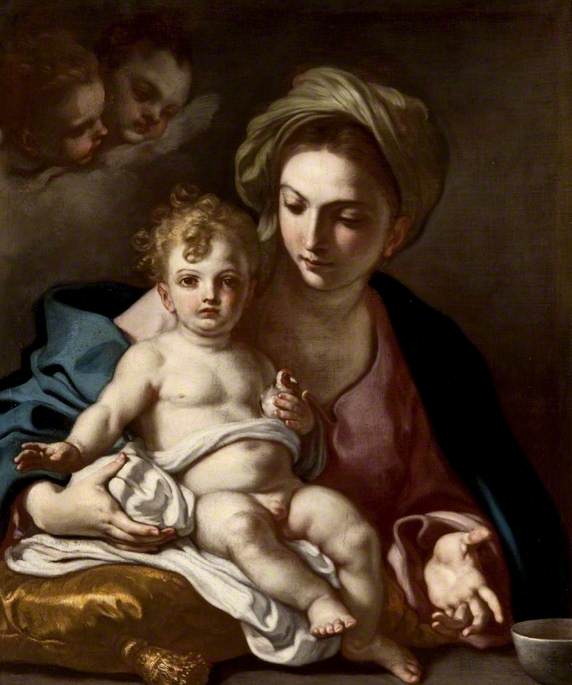 Photo credit: Glasgow Museums
(b Canale de Serino, nr. Naples, 4 Oct. 1657; d Barra, nr. Naples, 3 Apr. 1747). The leading Neapolitan painter of the first half of the 18th century. In a long and extremely productive career he came to dominate the artistic life of Naples: he painted frescos in many of the city's most important churches, including the vast Expulsion of Heliodorus from the Temple (1725, Gesù Nuovo), and he also produced a large number of easel pictures.
Read more
His vigorous style, often marked by dramatic lighting, owed much to the example of such Baroque artists as Giordano (his outstanding predecessor in Naples), Lanfranco, and Preti, but it also has a firmness of structure and a clarity of draughtsmanship that show his allegiance to the classical tradition of Raphael and Annibale Carracci. Although chiefly a religious painter, he was also a good portraitist. He never travelled further than Rome, but his paintings were in demand all over Europe and he became one of the wealthiest and most famous artists of the time. His influence was spread also by his celebrity as a teacher. Ramsay was among his pupils and Fragonard copied his work when he visited Naples in 1761.
Text source: The Oxford Dictionary of Art and Artists (Oxford University Press)