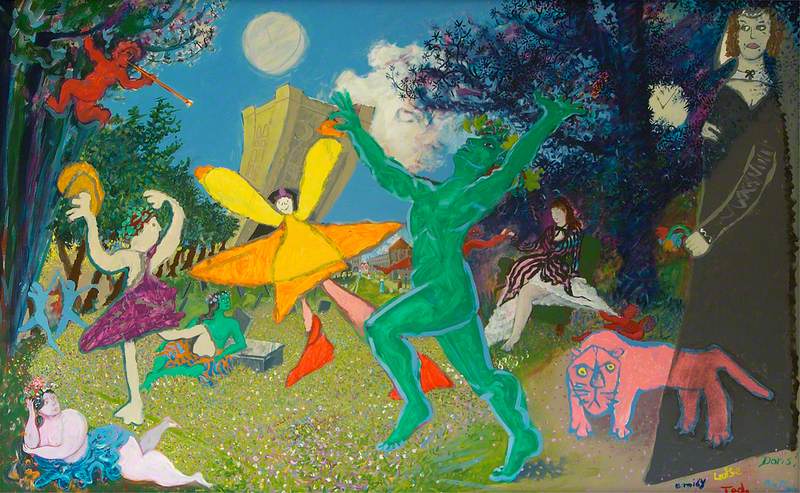 © the artist. Photo credit: West Suffolk Heritage Service
Printmaker, draughtsman and painter, born in Skegness, Lincolnshire. He studied at Torquay Art College, 1971–3; gained a degree in fine art from Bath Academy of Art, Corsham, 1973–6; and was a member of Gainsborough's House Print Workshop, Sudbury, 1983–93. Mixed shows included Festival Gallery, Bath, 1976; RA Summer Exhibition, from 1983; Centre International d'Art Contemporain, Paris, 1984; and in 1993–4 7th Mini Print International in Cadaques, Spain, and Brandler Galleries, Brentwood.
Read more
Had a solo show at Market Cross Gallery, Bury St Edmunds, 1982, later ones including The John Russell Gallery, Ipswich, 1995, and Chappel Galleries, Chappel, 2000. Tingle's An Artist's View of William Blake was published in 1997. The artist spent most of his childhood in the southwest of England, and its landscape and hill figures were important in his lyrical, witty work, earlier Bacchanalian themes deriving from Poussin and Titian. Lived in Newton Abbot, Devon.
Text source: 'Artists in Britain Since 1945' by David Buckman (Art Dictionaries Ltd, part of Sansom & Company)