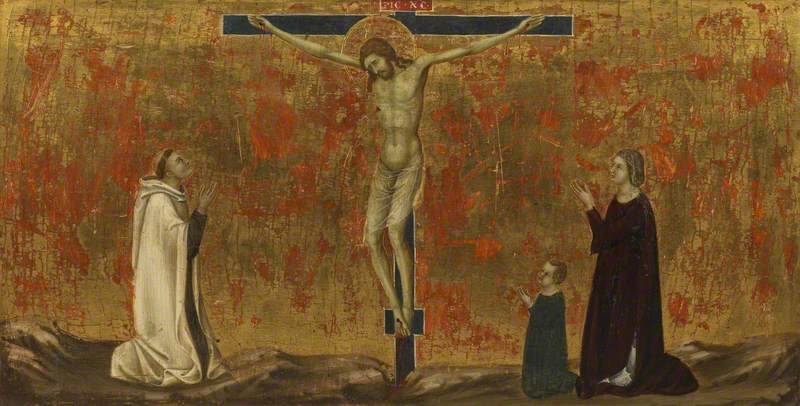 Photo credit: The Courtauld
(active 1317–27). Sienese painter, a close follower of Duccio, in whose workshop he probably trained. His only certain work is a large polyptych painted for the high altar of S. Croce, Florence; it once bore the signature 'Ugolino da Siena', but this has disappeared. The altarpiece was dismantled in the 16th century and is now widely dispersed; several panels are in the National Gallery, London.
Read more
Vasari says Ugolino painted 'many pictures and chapels in all parts of Italy' and several paintings are attributed to him on stylistic grounds. His style was charming, but must have been something of an anachronism in the Florence of Giotto's day. In the first edition of his Lives Vasari says he died in 1339; in the second edition he gives the date as 1349.
Text source: The Oxford Dictionary of Art and Artists (Oxford University Press)