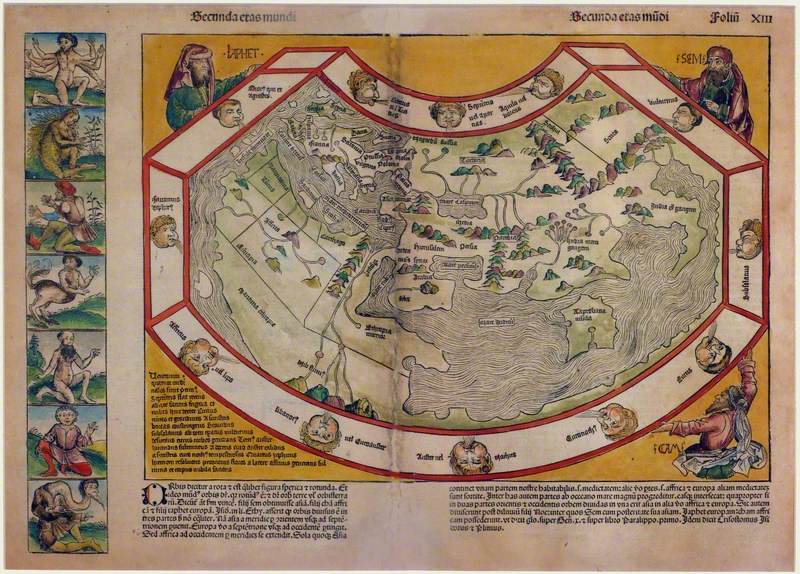 Photo credit: American Museum & Gardens
(b Nuremberg, c.1435; d Nuremberg, 30 Nov. 1519). German painter and woodcut designer, active in Nuremberg. In 1472 he married the widow of Hans Pleydenwurff and took over his workshop, the most prosperous in the city. It produced numerous large altarpieces in which there is little sign of a distinctive individual personality, and Wolgemut is more important for his role in the history of book illustration.
Read more
Most notably, he and his workshop, in partnership with his stepson Wilhelm Pleydenwurff, made the pictures for Hartmann Schedel's Weltchronik (World Chronicle, 1493), which initiated a major shift in book production, popularizing the extensive use of woodcut illustrations. Hitherto illustrations in printed books had been sparing and often embellished by illumination to make the product resemble a manuscript, but in the Weltchronik the woodcuts are abundant—there are more than 600—and determine the character of the book. Wolgemut is also remembered as Dürer's teacher. Dürer evidently had great affection for his master, for he painted a touching portrait of him in old age (1516, Germanisches Nationalmuseum, Nuremberg) and added an inscription recording his death: 'he died on St Andrew's day, before sunrise'.
Text source: The Oxford Dictionary of Art and Artists (Oxford University Press)