Experience the breadth of the UK's public art collection through our growing range of in-person projects and free online resources.
Between now and May 2020, Art UK will be working to connect communities across the UK with their sculptural heritage through our Sculpture project. We will be delivering a national learning programme including a schools' initiative, films made for and by young people, projects for blind and partially sighted people and digital work experience days for secondary school students.
For more information on any of our programmes and resources, please contact the team at learning@artuk.org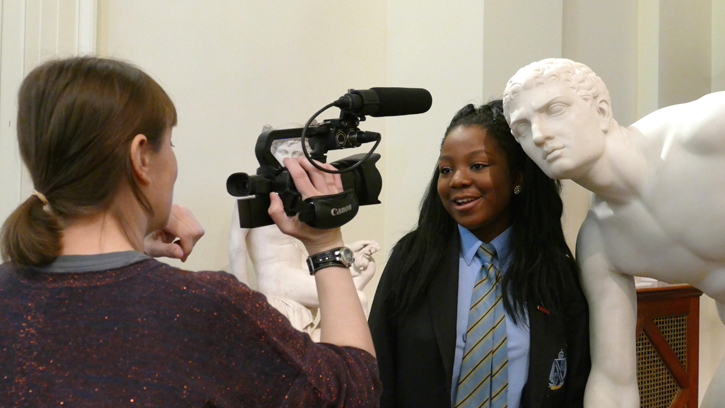 Schools
Art UK offers a range of inspiring projects and resources to support curriculum-based learning at both primary and secondary level.
New to Art UK? Watch short films on our YouTube channel to find out how Art UK can support you in the classroom – whether you teach Art, History, English or Religious Studies.
Masterpieces in Schools
Work with Art UK on this unique schools' initiative.
Art UK is taking sculpture out of the nation's museums and galleries and into direct contact with children and young people as we loan an artwork to a school for a day.
Between May 2018 and May 2020, we will be taking 125 well-known sculptures into 125 primary and secondary schools across the UK. Spend a memorable day off-timetable with your pupils and in contact with a well-known sculpture, enriching your pupils' knowledge, skills, and confidence around art and exploring the sculpture's relationship to other subjects, including History, Science, Languages, Citizenship, and more.
This project is fully funded and there is no charge to participate. Registration is currently open, and all UK schools are encouraged to apply.
Email learning@artuk.org to find out how your school can get involved.