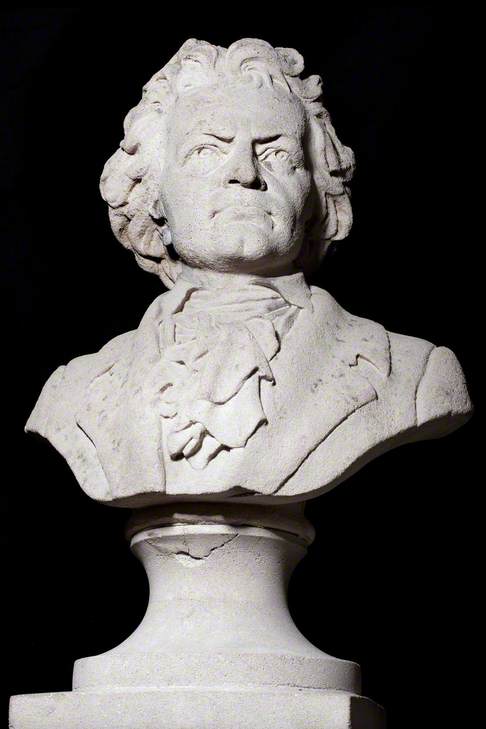 Topic: Artist
This bust of Ludwig van Beethoven was formerly on the edifice of the Queen's Hall, London. There should be a record of the sculptor/architect.
Completed, Outcome

This discussion is now closed. This sculpture was produced by the London firm of Sidney W. Elmes & Son (active c.1890–1940). It is part of a series of busts of celebrated composers completed in 1893 for the façade of the Queen's Hall, Langham Place, London. The records for the other busts in the series (Purcell, Bach, Haydn and Mozart) in the same collection have been updated as well.

Thank you to everyone who contributed to this discussion. To anyone viewing it for the first time, please see below for all the comments that led to this conclusion.