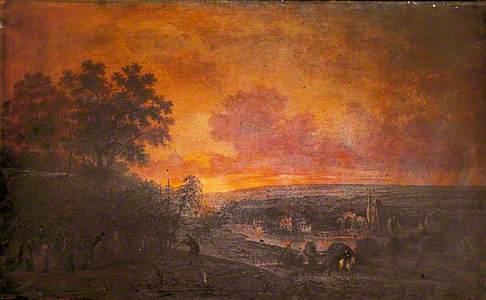 Topic: Artist
What more can be established about this artist, represented only by this landscape on Art UK?
Completed, Outcome

This discussion is now closed. The artist J. J. Gegan (active 1844–1860) is now known to be James John Gegan and his dates established as 1821–1889. Pieter van der Merwe's new artist biography will now be reviewed with the Editorial team and then incorporated on to the Art UK site.

Thank you to everyone who contributed to the discussion. To anyone viewing this discussion for the first time, please see below for all the comments that led to this conclusion.