Sculpture 21 comments
Could this be by the plaster figurine sculptor Carlo Vanni?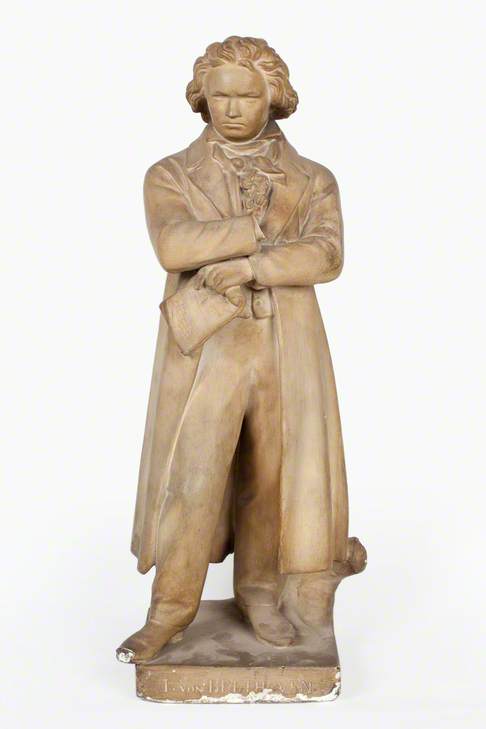 Topic: Artist
The back of this figurine is inscribed 'C Vanni'. These websites suggest that the sculptor could be Carlo Vanni:

https://bit.ly/382QRQg (in Italian and English)
https://bit.ly/37lAdMF
https://bit.ly/2WeuguH

As one site says, 'In 1883, figurine maker Cav. Carlo Vanni established a school in his palace in Coreglia to educate young people in the trade. When he moved to Vienna in 1915, he donated the building to the municipality.'

Vanni's residency in Vienna is interesting in relation to this figurine of Beethoven.

Thank you to Andrew Shore for this contribution in celebration of the 250th anniversary of Beethoven's birth in December 1770.