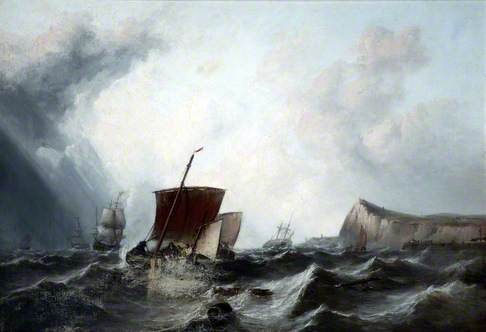 Topic: Subject or sitter
The painting was acquired by the collection in 1939 as a work by Clarkson Frederick Stanfield, also known as William Clarkson Stanfield (1793–1867). Should it be reattributed?

The painting has been tentatively dated to the late 1860s/early 1870s as it appears to include the Admiralty Pier to the right. However, the pier is thought to have been in use from around 1850, within the lifespan of both artists.