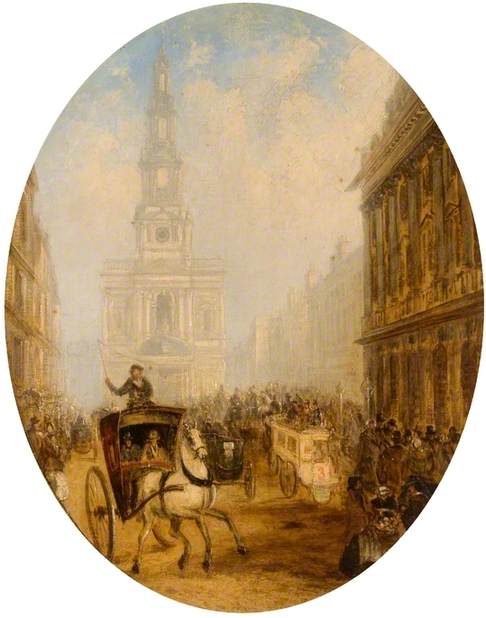 Topic: Subject or sitter
This painting was purchased along with another in 1960, 'The Strand London' (also on this site), from Chichester by one of our first curators. They both complement our horse-drawn vehicle collection at Stockwood Discovert Centre, but unfortunately we have no further information on them, and would appreciate any help from the viewers.
Completed, Outcome

This discussion is now closed. This painting has been found to depict St Mary le Strand, London. Details of the streets and vehicles suggest that it was probably painted in the late 1840s or early 1850s. The Art UK record has been updated accordingly and the new information will be visible on the website in due course.

Thank you to all for participating in this discussion. To those viewing this discussion for the first time, please see below for all comments that led to this conclusion.