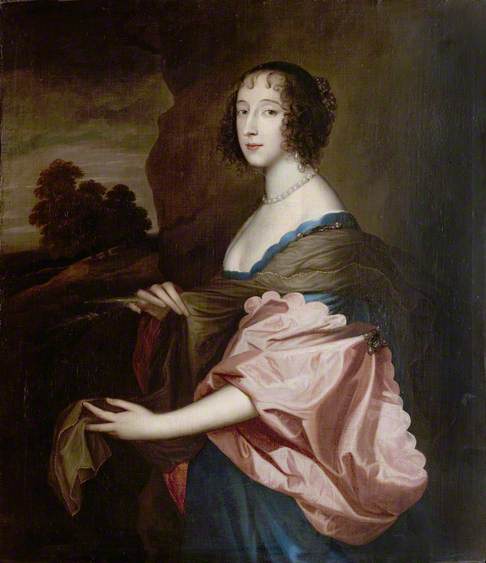 Topic: Artist
This picture cannot be by Michael Dahl, who was born after the sitter died. The picture is much more likely to be after van Dyck, if not by him. There is an engraving (c.1650) by Pierre Lombard after a van Dyck painting of this sitter, which closely resembles this picture.

The lettered engraving, c.1650, by Pierre Lombard.
https://bit.ly/2P81V4s

The engraving is after an apparently lost van Dyck of which a good period copy exists:

Circle of Sir Anthony van Dyck, 'Portrait of Lady Penelope Herbert', oil on canvas, 124.8 x 97.7 cm.
https://bit.ly/2MnRUBI

Comparing this to the Newstead picture, the pose is nearly identical and the dress is very similar, but the faces differ, and the Newstead lady appears to have darker hair (she has some resemblance to Queen Henrietta Maria). This suggests the Newstead lady may not, in fact, be Lady Penelope Herbert but someone else, albeit certainly a contemporary.

Regardless of the sitter's identity, the Newstead picture is clearly in the style of van Dyck, and I absolutely do not believe it is by or after Dahl, who is a later painter whose work is much closer to Kneller.