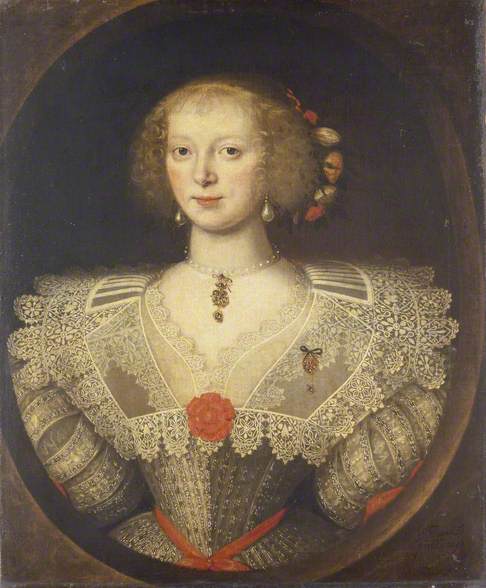 Topic: Subject or sitter
The entry states that this portrait was painted in the early 17th century, and the only Countess of Cavan in that period was Jane Robartes, wife of Charles Lambart, 1st Earl of Cavan. Is there any reason to believe that this is not, in fact, Jane Robartes? The following website makes that ascription: http://www.geni.com/people/Hon-Jane-Lambert-Robartes-Countess-of-County-Cavan/6000000016093966629

The collection's reply:
This painting is primarily of interest because it is signed by Gilbert Jackson, and dated 1631. It was purchased in 1942, together with another portrait in the manner of Cornelius Johnson, identified in what is probably a contemporary inscription also dated 1631 as Katherine Spiller, daughter of Henry Spiller and the wife of Sir Thomas Reynell. Both portraits were said to come from the Williams family of Trephilip, Breconshire.

The Gilbert Jackson portrait was said by the vendor, a Williams descendant, to represent the Countess of Cavan. The National Museum was dubious in 1942 about this identification as there was only a late and marginal connection with the Cavan family, whereas in 1821 David Williams of Trephilip married Carolyn Hester Reynell, descendant and heir of Sir Thomas Reynell.

I accept this needs further investigation, especially as the work is signed and dated.