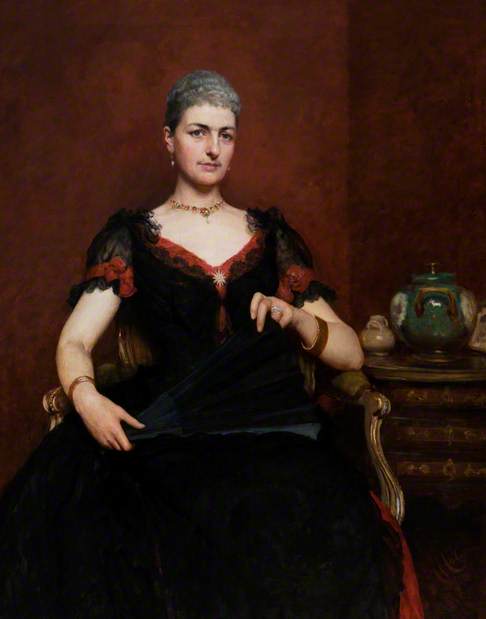 Topic: Subject or sitter
Can we establish the sitter's identity in this portrait by Hubert von Herkomer?
Completed, Outcome

This discussion is now closed. The sitter has been identified as Julia, Marchioness of Tweeddale (1846–1937). The portrait was exhibited at The New Gallery in 1888.

Thank you to everyone who contributed to the discussion. To anyone viewing this discussion for the first time, please see below for all the comments that led to this conclusion.