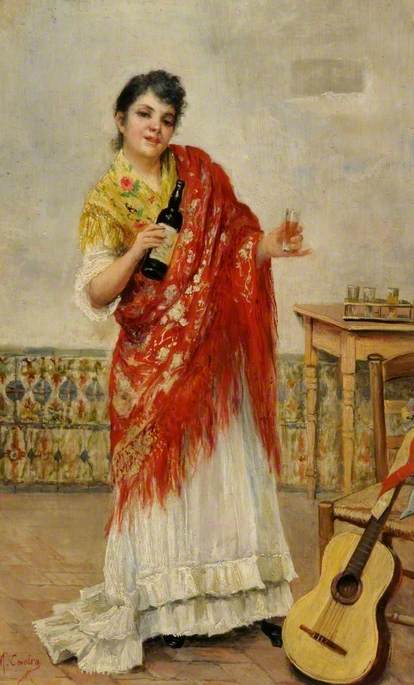 Topic: Artist
I am afraid this cannot be by the Manuel Castro who worked before 1795–1805. In subject and style this painting is clearly some 100 years later, late nineteenth or early twentieth century.

The collection has no further information.
Completed, Outcome

This discussion is now closed. We established that the artist is not Manuel Castro (active before 1795–1805), as previously listed on Art UK, but most likely an Andalusian artist involved in producing advertisements, as this is one of many versions inspired by a promotional painting or poster for the Sherry trade based in Jerez, Andalusia, in southern Spain. The artist has been recorded as 'M. Castro', as signed, and the work dated to 1890 or earlier. The title has been updated to 'Spanish Woman Drinking Sherry'.

Thank you to everyone who contributed to the discussion. To anyone viewing this discussion for the first time, please see below for all the comments that led to this conclusion.